Roller Blinds (Blockout)
Blockout roller blinds are the top-tier for privacy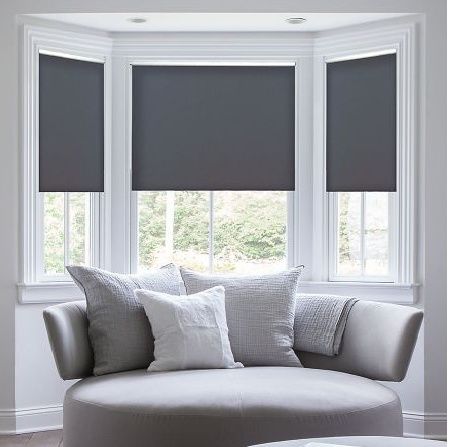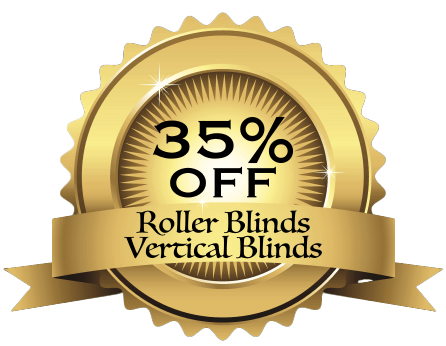 Blockout blinds are designed to provide total privacy.
Blockout roller blinds are weighted at the bottom with an aluminium base rail to give the blind a modern appearance. The base rail comes in a variety of powder-coated colours to compliment your fabric choice. We can also wrap the fabric around a weight at the bottom of the blind, creating a streamlined finish. If you prefer a more traditional appearance, we can provide a scalloped or shaped designed finish.
They can be easily operated with either a chain or motor, which is sturdy and reliable. If you choose for your blinds to be chain-operated we can provide you with a metal, stainless steel or coloured beaded nylon chain.
Blockout roller blinds can be rolled in two directions depending on the frame of your window and your desired result. We can roll the fabric over the top of the tube and drop the fabric behind the tube, close to the window. This is known as a standard roll or under roll. We prefer to install blockout blinds on the architrave and standard roll the fabric, which will give you the best privacy because the blind is closest to the architrave. We can also reverse the roll. This is where the fabric drops over the front of the tube, hiding the tube. This is known as an over roll. Many clients prefer to over roll the fabric if your blockout blind is installed inside the recess because it hides the tube.
Once a roller blind gets to a certain size, we will automatically add a spring to the inside the tube to make the blind easier to lift up and last longer.
If you would like to have your roller blinds motorised we offer both hard-wired and battery options. You can choose to have multiple blinds go up together or individually controlled. They can also be controlled via your smartphone or automation device.
Blockout blinds look streamlined, sleek & stylish.
Specifications:
Style: Blockout Blinds come in a wide range of styles, colours, and fabrics to suit every budget.
Maximum Size: Width 3000mm x 3000mm Drop
Chains: High quality chain driven rollers with Metal, Stainless Steel or Plastic chains
Clutch: Lifetime warranty on clutch
Fabric: Ultrasonically sealed edges
Spring Assist: Installed in larger tubes as standard to take the pressure off the chain & make the blinds easier to operate
Privacy: When Blockout Blinds are installed on the architrave they block all the light from entering the room. You can't see through these & others can't see in.
Flame Retardancy: Many of our fabrics are Flame Retardant.
Brackets: White, Ivory, Latte, Black & Grey
Base Rail: Selection of base rails in a variety of colours
Pelmets: Custom made Fabric wrapped Timber & Aluminium Pelmets
Motorisation: Blockout Blinds can be motorised