Cellular / Honeycomb Blinds
Honeycomb blinds are the most energy efficient window furnishing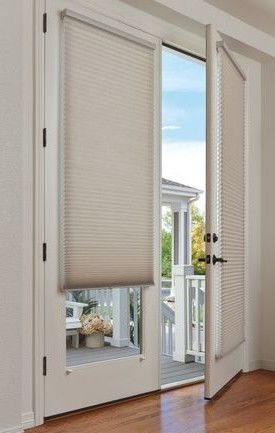 When it comes to insulating your windows with blinds, cellular blinds are a top performer! They are also called honeycomb blinds.
Honeycomb blinds have a cellular design that creates pockets of stationary air that act as insulators. The air pockets create a barrier from the outside of the blind to the internal side of the blind. This prevents the internal side of the blind heating up on a hot day and cooling the blind on a cold day. This allows you to keep a consistent temperature inside your home.
One of the great features of this style of blind is not only great thermal qualities but when they are fully up, due to their unique design, they compress tightly so they will not take up much space allowing you to maximise your views.
Honeycomb blinds are available in two sizes. The 20mm single cell, which will save you up to 32% on your heating and cooling costs. The unique side-by-side double cell, which will save you up to 26% on your heating and cooling costs.
These are available in many colours and finishes including translucent, patterns, and blockout.
Honeycomb blinds offer an easy way to make your home modern, stylish and energy-efficient.
Specifications:

Cord System: available

Style: specifically designed with perma-cell technology preventing stretching. Cells remain looking & performing at their best.

Material: Honeycomb blinds are made from either non-woven or woven polyester, that will not fray or fade.

Soundproofing: Sound energy is absorbed within the cell, dulling exterior noise by up to 55%. This was tested on a 20mm translucent fabric.

Maintenance: They are easy to care for and maintain. Honeycomb Blinds are dust repellent & anti-static. They can be cleaned easily with a damp sponge or vacuumed gently with a brush attachment on a vacuum.

Privacy: When Cellular Blinds are installed on the architrave they block all the light from entering the room. When they are installed in the recess, they have minimal gaps, as low as 2.5mm on both sides, compared to 10mm-15mm for most roller blinds. You can't see through these & others can't see in.

Colours: Over 30 different colours to choose from.

Outside Appearance: White backing facing outwards provides a clean and uniform appearance from the outside. Cords are hidden within the fabric, with no external holes to allow light coming through.

UV Protection: The Cellular blinds blocks up to 99% of UV rays to protect carpets and furniture from fading.