Vertical Blinds
Vertical blinds are perfect for doors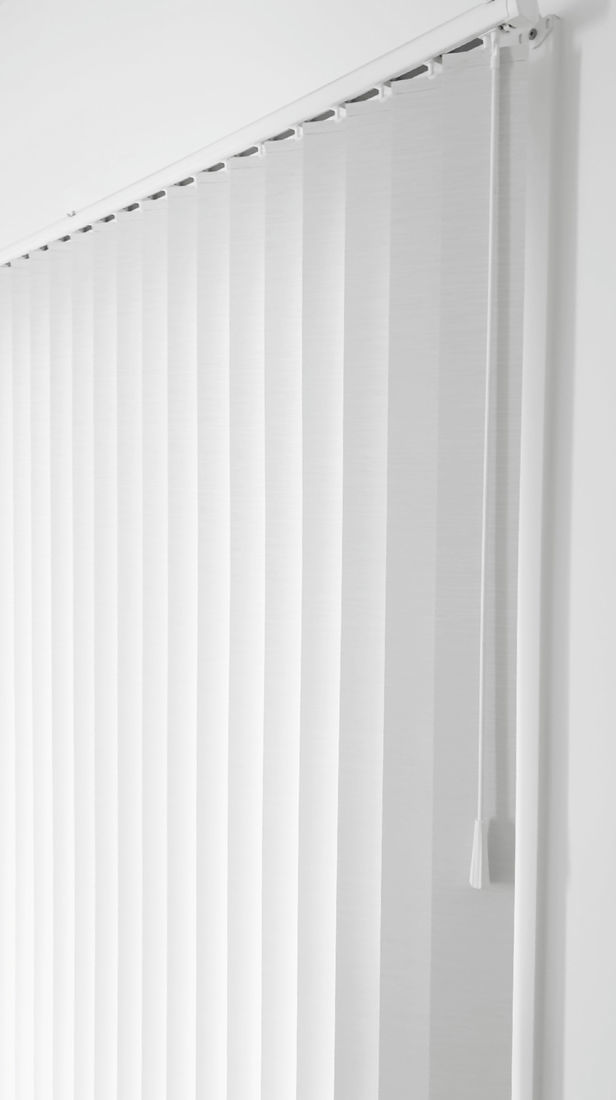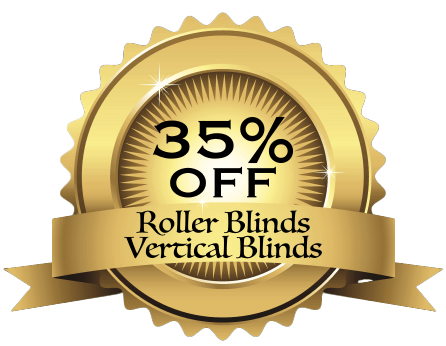 Vertical blinds provide great light control at an affordable price and they are available in both total blockout or light filtering options.
Vertical blinds are perfect on doors because you can easily slide them across to utilise the doorway. Vertical blinds can also be used on windows throughout your entire home.
They offer a fantastic control light solution, because you can angle the panels to allow the ideal amount of sunlight into your home, while still maintaining your privacy.
Verticals come in two different blade sizes 89mm and 127mm. They can be controlled by either a cord or wand. You can have them stack either to the right or left, or have them open in the middle.
While traditional verticals have chains at the bottom to hold them together we also offer chainless panels that have sewn-in or welded-in weights. These look fantastic.
We often install vertical blinds on doors and dual roller blinds on windows. In this case, we can use the same blockout blind fabric to make your roller blinds and vertical blinds. So the same fabric can be used throughout your home.
Specifications:
Style: Vertical Blinds come in a wide range of colours, and fabrics to suit every budget.
Panel Size: Vertical blind are available in either 89mm or 127mm panel widths.
Track Colours: White, Grey, Anodised, Black
Tracks: We offer 2 different tracks. The Louvolite Track & the Deco Plus Track from Turnils.
100% UV Stable: All plastic components are made from 100% Virgin material

Operation: Ease of use with a Cord, Chain or Flick Stick

Stacking Options: Left stack, Right stack or Centre opening options

Equidistant linked carriers with stainless steel links: Works on friction and not wheels which is a lot quieter when operating. These are designed to perform better.

Base Weight: Sewn-in weights or Chains linked to every panel

Privacy: Vertical Blinds allow you to easily alter the panel direction so you can control how much light you want inside your room. Vertical Blinds can be stacked to a side or opened in the centre which makes them perfect for doors. They can also provide full blockout when closed.

Flame Retardancy: Many of our fabrics are Flame Retardant.

Pelmets: Custom made fabric wrapped aluminium pelmets