Auto Awnings
Auto awnings are ideal for windows on the ground level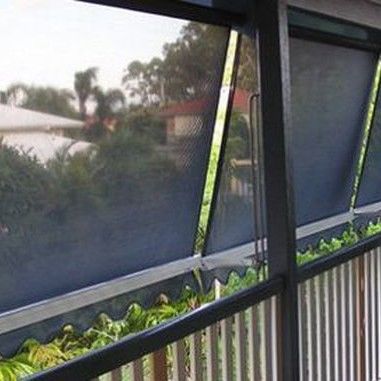 Auto Arm Awnings are a great option for standard ground floor windows. You can stop the awning anywhere, allowing you to receive the best amount of light into your home and they are easy to operate. The standard arm width is 300mm however we can provide arm widths from 150mm off the window up to 900mm, depending on which is going to suit your needs best. At Blindsville we have a large selection of fabrics including the traditional option of canvas or the more modern PVC screens.
Maximise your privacy whilst minimising your home's heat transfer with our Auto Awning. They can withstand the elements and come standard with a pull stick to help you pull the awning down to where you can easily reach it. These are ideal for windows on the ground level.​
Specifications:
Style: Auto Awnings are available in a variety of colours & are made from Canvas & 95% or 99% Mesh. Plus, your choice Hood Box colour.

Operation: Pull Stick

Base: Straight or Scalloped Valance.

Privacy: 95% Mesh allows 5% of air into your enclosed area. 99% Mesh is thicker & allows 1% of air into your enclosed area. Canvas is 100% Blockout.

Flame Retardancy: Many of our fabrics are Flame Retardant.

Warranty: 5 Years.